Where It's Made
Feb-02-2023
Like most apparel brands, we work with a network of global suppliers and manufacturers. However, the main hub of our manufacturing operations is in Tunisia, and has been since 1993. Today, we operate our own logistical platform and factory there.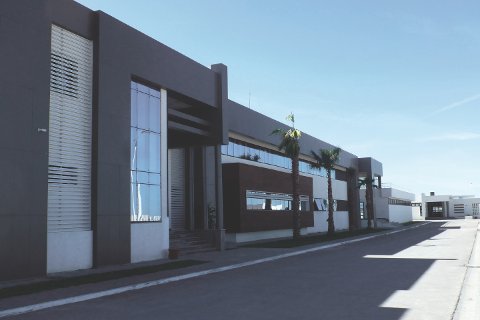 The EMEA (Europe, Middle East & Africa) region represents a third of our total production and most of our iconic styles are produced in these regions. We also work with a large network of vendors located in China, Cambodia, Vietnam, Myanmar, Pakistan and Bangladesh. We typically rely on long-term relationships based on trust and mutual respect, while also carrying out regular on-site checks, to ensure good working conditions, in line with our Code of Conduct.
When it is necessary to work with certain short-term production partners, on products like seasonal gadgets, we apply similar onboarding and monitoring requirements as we do for our main collection.
Located in the region of Monastir, our logistical platform and factory are our main hubs of activity in Tunisia. We first began to work on these operations in 2004, seeking to make a long-term commitment to the region that would allow us to maintain control over the quality of our products, as well as encouraging its tradition of craftsmanship.
The first step in producing a Carhartt WIP garment starts with the sourcing of fabrics at our HQ in Basel. These fabrics largely come from the EU, as well as Turkey, Egypt, Morocco, and Japan. They are then shipped directly to our logistical platform in Monastir, where they will be checked, prepared and then sent to our own factory, or one of our network of manufacturers in the region. The same process is followed for trims, zips, buttons and so on.
We employ nearly 800 workers in Monastir, and all of our operations have gone through SA8000 certification, which aims to ensure good working conditions and healthy management-employee relationships. This is monitored and reviewed on a continuous basis.
We pay all employees a living wage, while also ensuring normal working hours and that effective grievance mechanisms are in place. Additionally, we have sought to identify ways in which we can further support our employees. For example, in Monastir, we have implemented our own shuttle bus service, due to the lack of public transport in the region. Additionally, both our locations have an on-site doctor and nurse, which allows employees to be seen immediately if they have a medical issue and helps reduce healthcare costs.
Our team in Tunisia works in close daily contact with our collection development team located at our HQ, and together, they translate ideas into the products you find in our stores.
We plan to continue to grow our activities in the region, and began work on a new warehouse in 2021.